"I'm Trey Foote, I do what I want." ~ Trey Foote 2004
The quote from Trey "I do what I want" was from the way he lived his life. He tried to live every day with no regrets, no care of what others thought of him, no fear of his cancer, he lived. He didn't let his situation control his attitude, he let his attitude control his situation.
Trey Foote was a normal 17 year old boy. He loved sports, wakeboarding, laughing, spending time with his family and most of all to smile. Trey loved to laugh and make those around him laugh as well. He was always ready with a joke or funny saying. October 19, 2004, was the last day Trey was cancer free. On October 20, 2004, he went to the doctor with a lump on his leg and by the end of the day he was diagnosed with Osteosarcoma. After enduring two years of chemotherapy, three major surgeries and a partial amputation of his leg, Trey was completely healed. On October 19, 2006, at 5:00 am Trey was finally cancer free again. He was healed, fully restored and went home to be with Jesus. While it was the worst day of his family's lives, it was the best day of his. We will miss him for the remainder of our time on this earth we can't wait to see him again.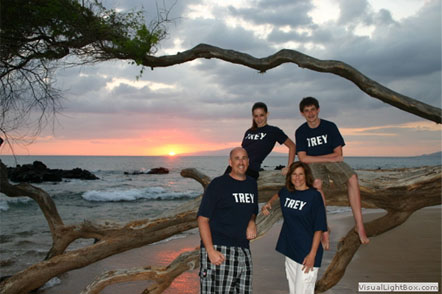 We were blessed to have Trey as our son, brother, grandson, nephew, cousin, and most of all our friend for 17 years. When you think of Trey several words come to mind. Most of all friend, funny, and laughter. Trey loved to laugh and loved making others laugh.
In the two years he battled cancer he never felt sorry for himself. Instead he focused on living each day. In the words of his friends "Trey never wanted to be viewed as sick or weak", which he never was. His life and battle left a lasting impression on us all.
Trey left a lasting legacy on our lives, our community and everyone who hears his story. He inspired us all to look at the world a little different, appreciate life a little bit more, fight for what is important and most importantly Trey showed us how to be happy and live life in the face of adversity. Cancer never defined Trey, he fought it on his own terms and made every day a good day.