2018 Goal – Raise $160,000 to fund and hire a dedicated cancer researcher for 24 months
According to the American Cancer Society ACS publication, 450 children and teens younger than 20 are diagnosed with Osteosarcoma annually.  While progress has been made with other cancer treatments, " essentially there has been no change in the outlook for this disease (Osteosarcoma) over the past 30 years", according to the National  Center for Biotechnology Information.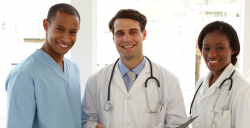 Osteosarcoma is a very aggressive cancer; approximately 90% of all cases are highly malignant.
With so few kids getting Osteosarcoma little to no research is done, because it does not make economic sense. The only way we can find a cure is through private funding. Trey, Brandon, Kyle, Becky, Peter and Shane are just a few kids from our community who died from Osteosarcoma. These are our kids, in our community. It does not get any more personal than that.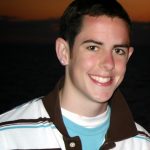 In 2018, the Board of the Trey Foote Foundation set out to raise funds to hire a dedicated cancer researcher.  With your support, we can get there. This project funds a childhood cancer research scientist to explore how resistance to
chemotherapy and radiation can be reversed. We believe that cell surface receptors go to the tumor cell's nucleus in an unexpected way, and invoke genes that repair DNA damage. We believe that this can explain the clinical observation that radiation therapy is easily-resisted by osteosarcoma tumor cells, and in turn, we believe we can reverse this resistance. Similarly, we believe we can improve the effectiveness of the second-line chemotherapy agent etoposide in a way that makes radiation and etoposide desirable front-line therapies.
With the help of Erin Ryan, A 14-year-old Skyview student we will accomplish this goal together.

The researcher will be hired and work under Dr. Charles Keller at Children's Cancer Therapy Development Institute. In 33 months, Dr. Keller and the CC-TDI team has moved three drugs into clinical trials. These are astonishing results and is the reason why we're so excited to have a researcher under the CC-TDI umbrella and under the mentorship of Dr. Keller. CC-TDI is a 501C3 non-profit.